It was time for Sparkle's walk.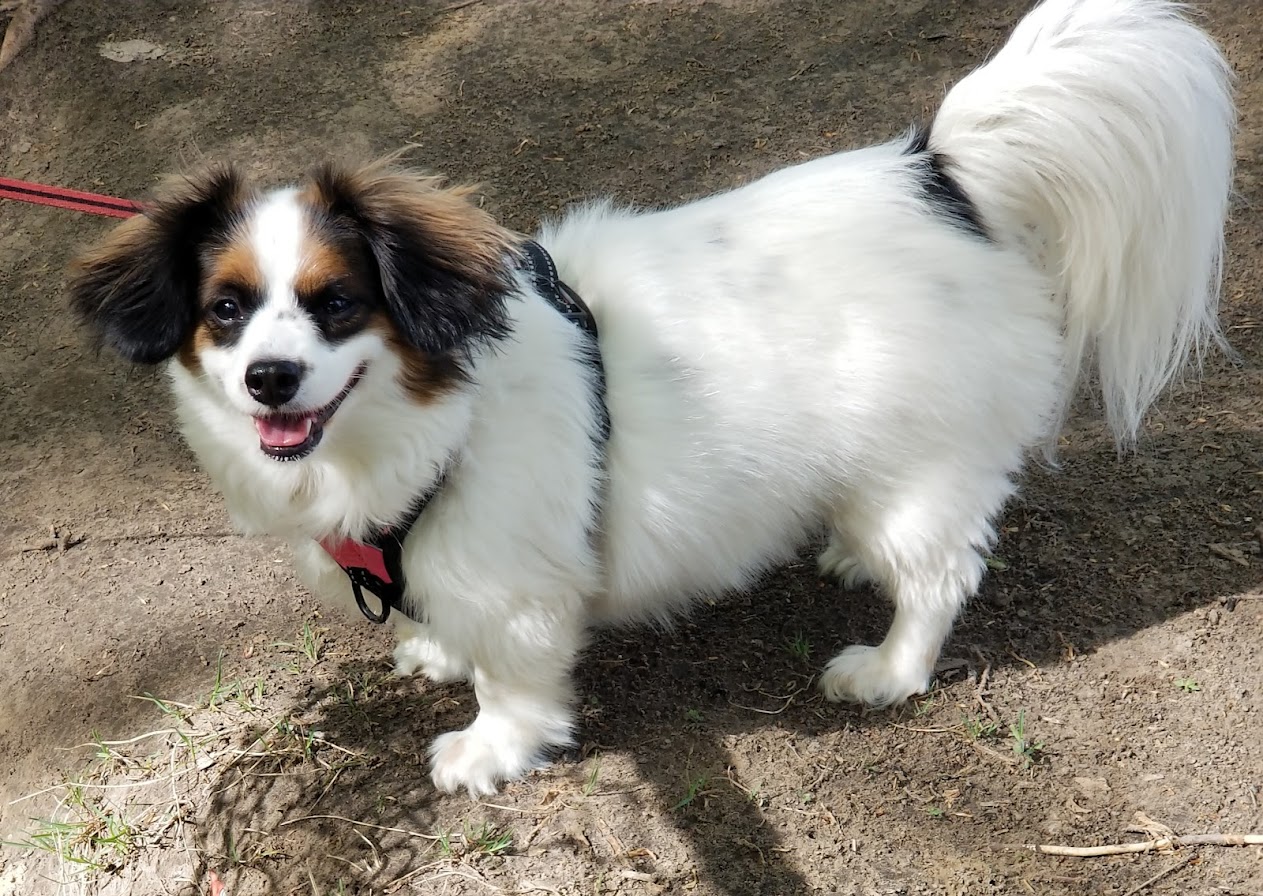 We drove to the Lookout over the Grand River located at the dead-end of Wilson Avenue in Kitchener, some 10 minutes from our home.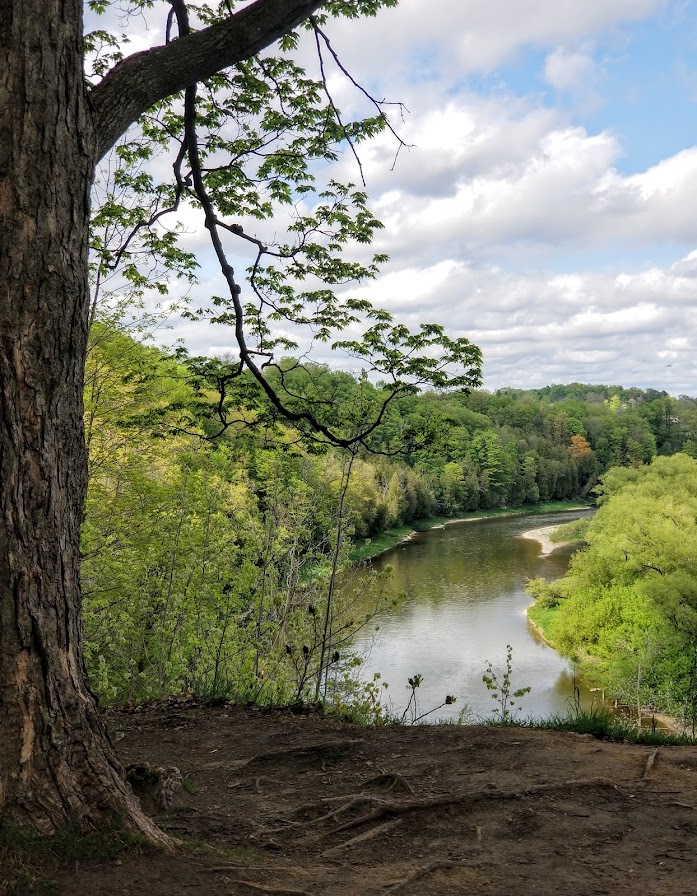 Meandering through the Homer Watson woods, Lloyd's curiosity was aroused by a hollow at the base of two conjoined trees. We went over and observed a hole in the bottom of the hollow.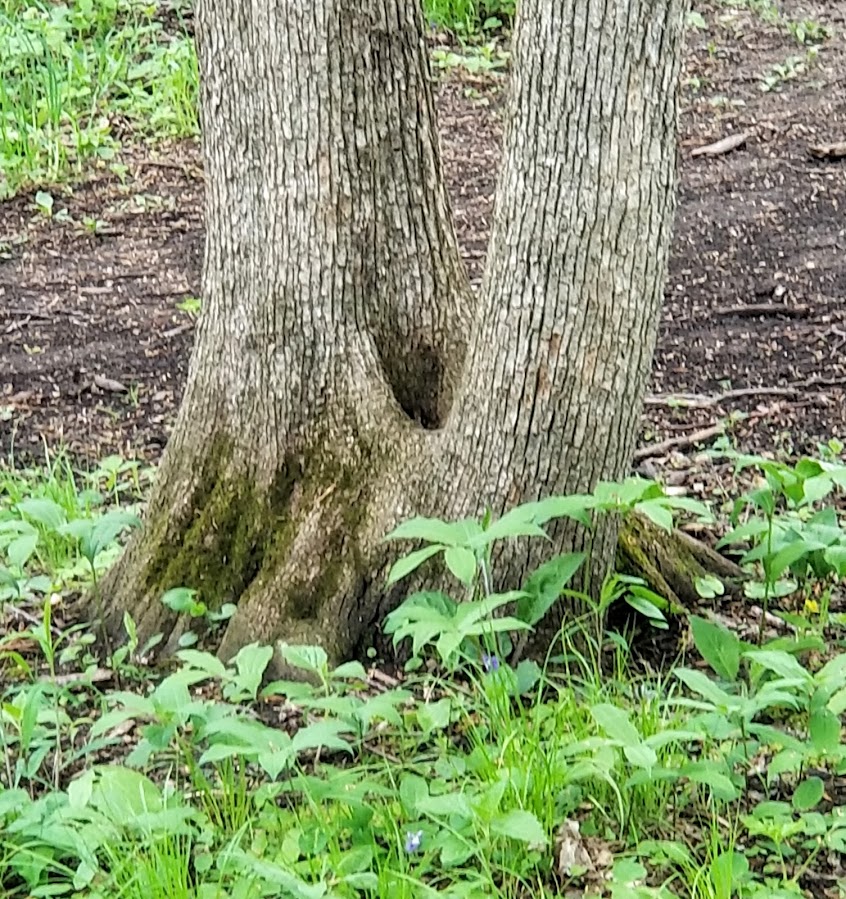 In a moment or two, now some 15 feet further along, he cried:
"Look over there! A chipmunk just popped out of that hole!"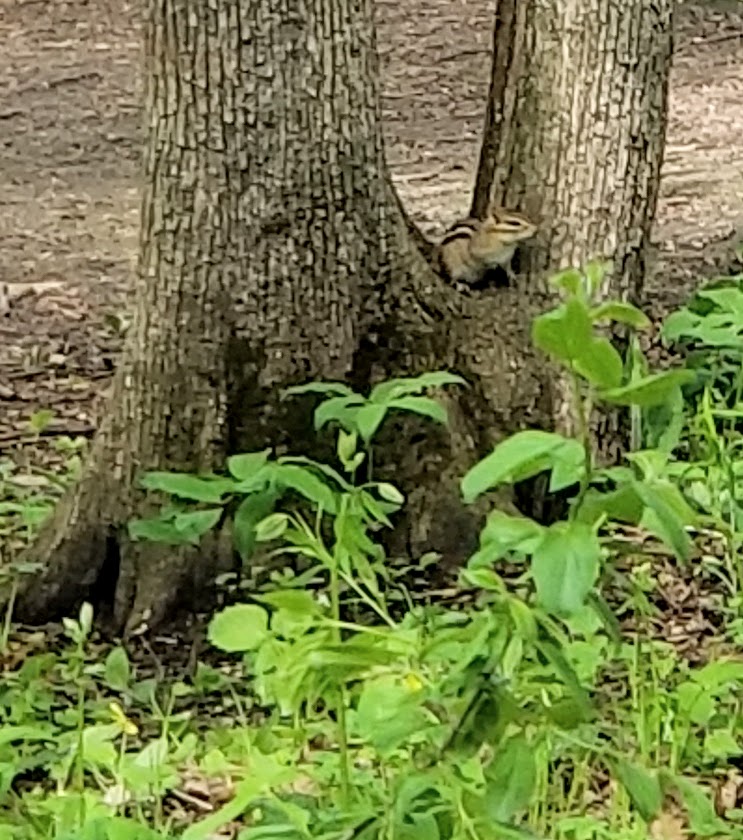 She stood still for the longest while— uncharacteristic, as you know, of these tiny high-tailers.
You have probably seen the chipmunk in the middle panel of my triptych painting titled Woodland Wildflowers as well as the original portrait of a chipmunk, Picnic in the Pines. A beloved chipmunk, Mrs. Twigadoon, is the main character in my bedtime story, available on Amazon in both English and French.
It was delightful to come upon snowy-white trilliums sparkling here and there throughout the woodlands.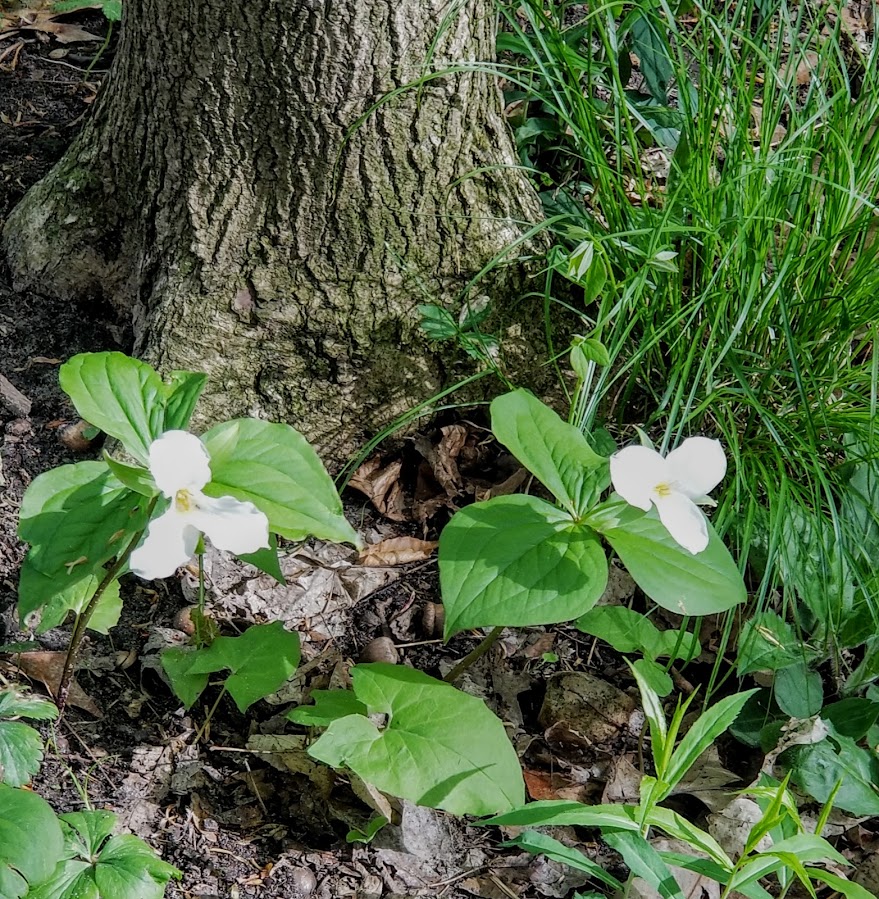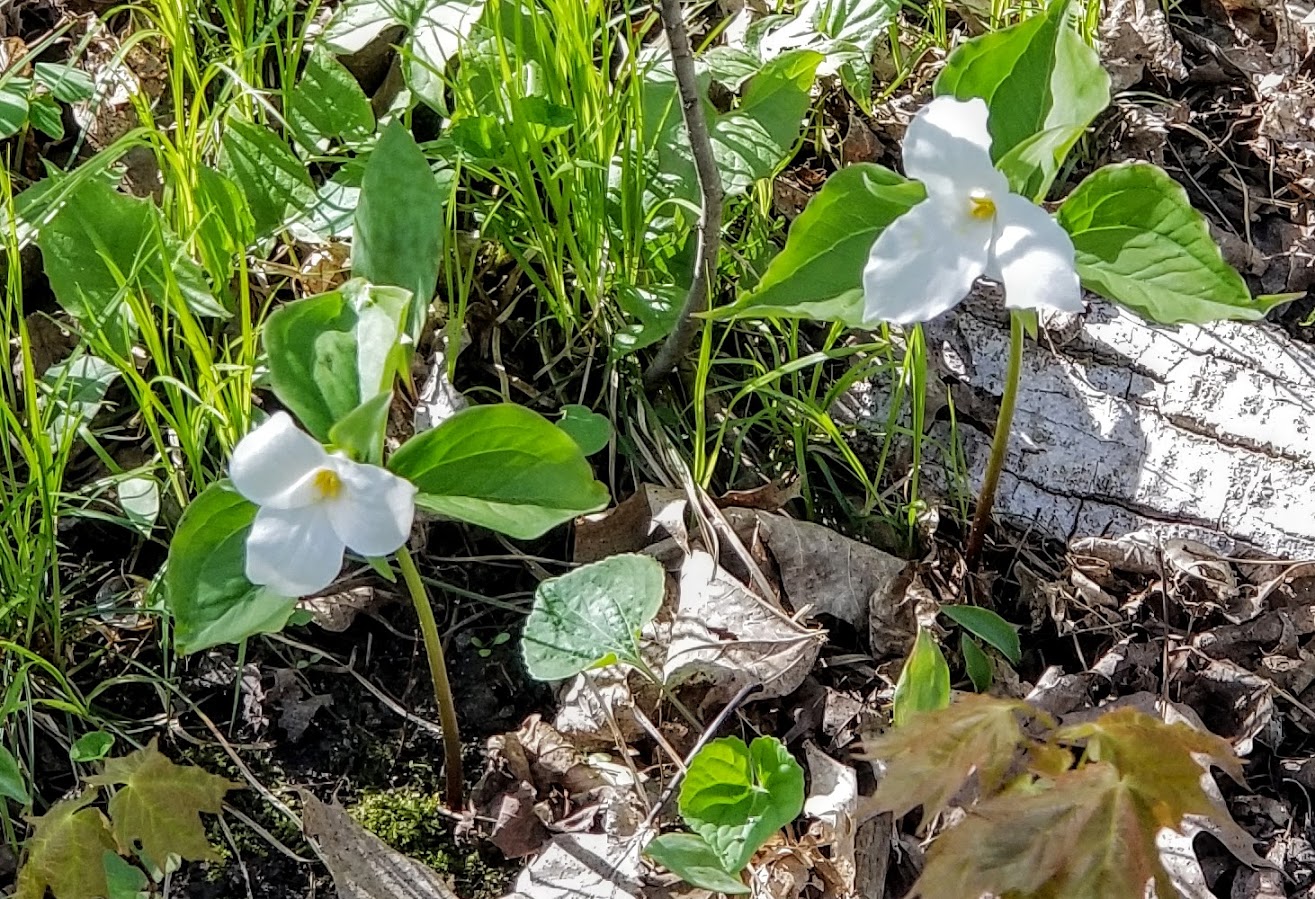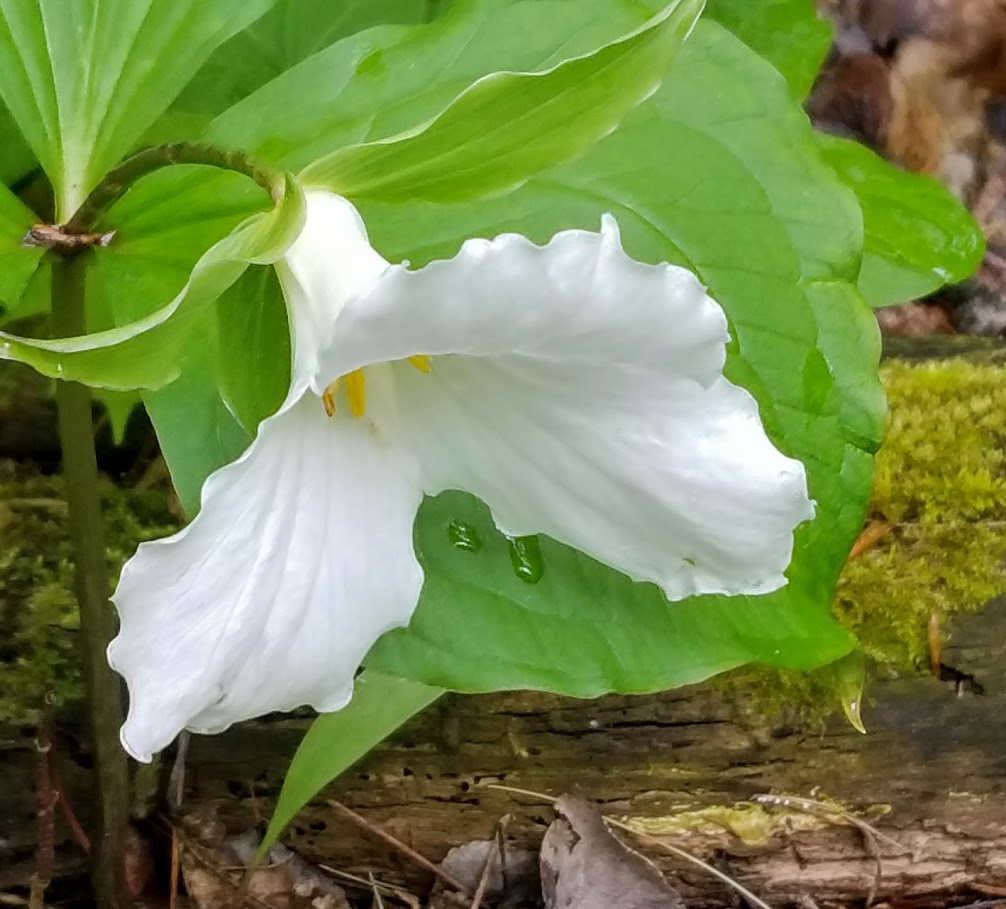 Yellow violets were also plentiful.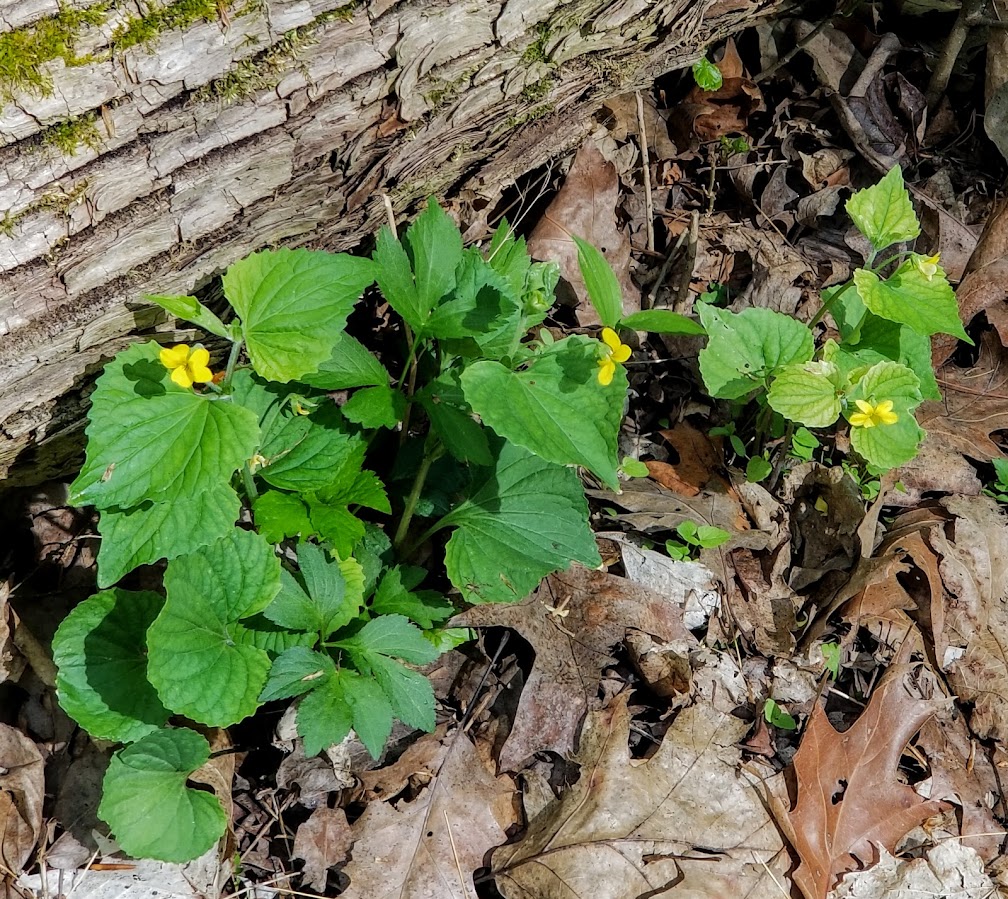 As one climbs the short knoll to Lookout, you actually walk through the chipmunk's pantry . . . acorns dot the pathways.